AREAS OF PRACTICE:
IMMIGRATION MATTERS: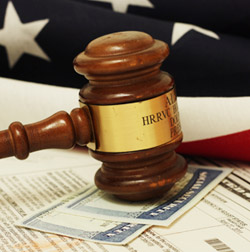 A variety of work related visas may be available to you for jobs ranging from computer professionals to landscape laborers. You may even be entitled to a work card (EAD) if you are a student, asylum applicant or have some other legal status in the U.S.
Foreign nationals can obtain permanent residency through family or employer sponsorship. Certain highly accomplished individuals, including scientists, business executives, artists and others can even self-petition.
EMPLOYMENT BASED

- You may be eligible to become a permanent resident based on an offer of permanent employment in the United States. Most categories require an employer to get a labor certification and then file an immigration petition for an alien worker, for you. Certain highly accomplished individuals, including scientists, business executives, artists and others can even self-petition. Green cards may also be available to investors/entrepreneurs who are making an investment in an enterprise that creates new U.S. jobs.
FAMILY BASED

- To promote family unity, immigration law allows U.S. citizens and Legal Permanent Residents to petition for certain qualified relatives to come and live permanently in the United States. Certain people are eligible to apply for a green card while inside the United States. Others have to apply for an immigrant visa through the U.S consulate. Legal Permanent Residency through self-petition is also available to battered immigrants. For many immigrant victims of domestic violence the U.S.citizen or lawful permanent resident family members who would sponsor their applications will threaten to withhold legal immigration sponsorship as a tool of abuse. Spouses, children and parents of such abusers can independently seek legal immigration status in the U.S.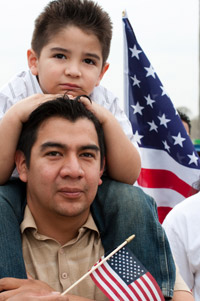 U-VISA and SPECIAL IMMIGRANT JUVENILE STATUS— Immigration relief in the form of U-visa is also available for victims of human trafficking, domestic violence and other crimes. Certain qualifying family members are eligible for a derivative status. U-visa holders can later apply for an adjustment of status (green card). Certain children who are unable to be reunited with at least one parent can get a green card as a Special Immigrant Juvenile ( SIJ). The purpose of the SIJ program is to help foreign children in the United States who have been abused, abandoned, or neglected. Children who get a green card through the SIJ program can live and work permanently in the United States.
America remains a sanctuary for those fleeing persecution, if the applicant can properly prepare an asylum application and present it to an asylum officer or an immigration judge. The process is difficult but we can help. We handle cases for clients seeking asylum from persecution in their home country based on religion, race, gender, membership in a particular social group or political dissent.
Permanent residents can apply for U.S. citizenship through a process called naturalization. However, if you meet certain requirements, you may become a U.S. citizen either at birth or after birth thorough parents or grandparents. The naturalization process is changing and many applicants experience long processing delays and unwarranted denials. Some end up in removal proceedings. It is highly recommend that you contact the office of an experienced attorney who will guide you through this process to avoid stumbling blocks along the way.
If you have been served with a notice to appear for immigration deportation proceedings or removal proceedings, we can potentially pursue a number of remedies to safeguard your rights, including the following: cancellation of removal, adjustment of status, asylum, withholding of removal, voluntary departure, waivers of deportability, Deferred Action and Violence Against Women Act (VAWA). If you have received a notice to appear in court for removal proceedings, even if you have a green card, do not go before the court without a strong and skilled immigration lawyer on your side. The stakes are too high to go it alone!
DEFERRED ACTION FOR CHILDHOOD ARRIVALS ( DACA)
Although the DREAM Act has not passed, certain immigrants called "DREAMers" will be eligible to apply for Deferred Action and an Employment Authorization Document (EAD). They have to meet certain criteria to qualify. Requirements include, but are not limited to: (a) under age 16 at the time of entry, (b) present continuously in the US for at least five years as of June 15, 2012, (c) age 30 or under on June 15, 2012, (d) currently in school, graduated from high school, have GED, in the military, or honorably discharged from the military, and (e) no convictions for a felony, multiple misdemeanors, or a serious misdemeanor offense, such as a single conviction for DUI, domestic violence, or simple possession of marijuana. This is not an exhaustive list of eligibility requirements. Applicants will have to provide documentary evidence of the above criteria. In addition, every applicant must complete and pass a biographic and biometric background check.
Immediate relatives of U.S citizens who entered the U.S. without inspection, who are otherwise ineligible to adjust their status in the U.S, are now eligible to apply for a provisional waiver to excuse their unlawful presence in the U.S. Once their waivers are approved by the USCIS, they will be able to attend their appointments for immigrant visas abroad. This program was created to avoid prolonged waiting time abroad and separation from the family for months or even years during pendency of their waivers at the consulates. Now, those who qualify, can obtain their waivers before departing the U.S to be interviewed abroad and return to their loved ones shortly as legal permanent residents ( green card holders). Whether you qualify depends solely on the facts of your case and how well your I-601A waiver is documented to demonstrate "extreme hardship" to your qualifying relative. Waiver cases are complex and it is absolutely essential that you retain an attorney experienced in this type of matters. At all cost avoid immigration "consultants" or "notarios"! Call us today to find out if you qualify.
OTHER AREAS OF PRACTICE:
We provide representation to drivers who receive speeding and traffic tickets and other driving violations such as DWI, suspended licenses and reckless driving.
We have been extremely successful in reducing speeding tickets to offenses as minor as parking tickets. You will still have to pay a fine, but no points will be assessed against your license. Points on your license can ultimately cause you to have your driver's license suspended or revoked.
Even if the number of points on your license does not lead to suspension of your driver's license, your insurance rates will certainly increase. As you can see from the Driver Violation Point System in New York, having any points assessed against your driver's license is costly in both the short and long term.
We can represent you in any New York State court located throughout Suffolk and Nassau Counties. We regularly appear in the courts in Southampton, East Hampton, as well as all other traffic courts throughout Long Island defending speeding tickets and other moving violations.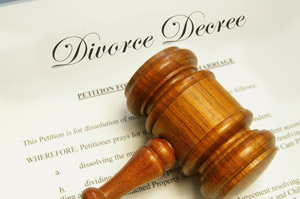 When both parties involved in a marriage have worked out the important issues pertaining to their divorce without court help, it is considered an uncontested divorce. Uncontested divorce, often called the simple divorce, is very common due to its simplicity and low cost. If a husband and wife can agree on the terms for division of property, child custody and child support issues, then they can usually separate amicably.
Even though you and your spouse may be parting on good terms and agreeing on important issues, it is still in your best interest to speak with a New York divorce attorney. We will go through the key issues surrounding your divorce. We will also prepare all legal documents for the execution of your divorce and send them to your spouse so they can be signed. Your attorney will listen to what you have to say and answer all of your questions. We pride ourselves in providing our clients with the information they need keep the process simple, prompt, and painless.
Please note that our office will only represent you. Under no circumstances will a lawyer at our office represent both the husband and wife. There are ethical principles involved, and our Firm takes these into close consideration.
We offer flat fees for uncontested divorces.
ADOPTIONS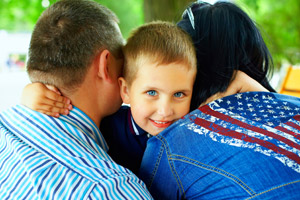 Our office offers in country and inter country adoptions. Each year, thousands of U.S. citizens adopt children from overseas or children who are already in the United States but are not U.S citizens. Adopting a child from another country is often a complicated journey therefore retaining an experienced attorney to help you through the process in highly recommended. Our office will determine the eligibility and suitability of the prospective adoptive parents looking to adopt as well as the eligibility of the child to immigrate to the United States.
There are three processes for adopting a child internationally. Two separate processes (Hague and Orphan) apply only to children adopted by U.S. citizens. Depending on what country you choose to adopt from will determine which process you will adopt by. Another process applies to a U.S. citizen or permanent resident who may petition for his/her adoptive child through an Immediate Relative Petition.
For more information on in country or inter country adoption contact our office at the number provided
here
.