Welcome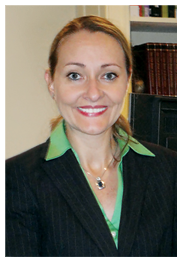 The Law Office of Izabela Kropiwnicka is located in Southampton, New York ( with satellite offices in Lindenhurst and Manhattan).
As an U.S. IMMIGRATION attorney Ms. Kropiwnicka represents foreign nationals in a wide variety of immigration matters before the U.S Department of Homeland Security, the Department of Labor (DOL), the Department of Justice(EOIR) and the Department of State through its U.S. consulates abroad.
If you are currently in the U.S. without legal status or if you are a U.S. citizen or lawful permanent resident (LPR) and want to petition for a family member, you need a knowledgeable and experienced Immigration attorney on your side. U.S. immigration laws are very confusing, and one mistake can result in serious consequences, including deportation. Our office can help you navigate through this complicated and often frustrating process by providing you with experienced legal advice on your options, as well as working with you throughout the process to help you achieve your goals.
The Law Office of Izabela Kropiwnicka is dedicated almost exclusively to the practice of U.S. Immigration law. We help individuals and families who wish to live and work legally in the United States navigate the immigration system, in order to achieve their dreams. We provide expert advice and legal services in a wide range of immigration matters, including family-based immigration, attaining a green card, deportation defense, helping victims of crime as well as assisting people who fear returning to their home country.
The Law Office of Izabela Kropiwnicka is committed to providing quality legal services and superior client attention at costs that are both reasonable and competitive. Attorney Kropiwnicka provides every client a thorough and honest assessment of their case, and helps them attain their goals. She gives her clients full attention and assistance. Ms. Kropiwnicka is an immigrant herself and she personally understands the challenges that many immigrants face when seeking an immigration benefit or relief. She will always treat you with the utmost dignity and respect. Helping clients overcome the barriers and assisting them in obtaining their benefits or relief is the primary goal of Law Office of Izabela Kropiwnicka.
See the Contact Us page to schedule a consultation today